Get the finest Oracle Trainings in the country. Learn Oracle from experts in Oracle Database and Applications.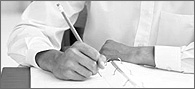 Trainings by experts in the domain
Custom-tailored courses available
Onsite or offsite trainings by experts



Oracle Applications DBA Corner
Get expert advise on Oracle Apps DBA duties and troubleshooting guides.



Oracle Core DBA corner
Explore vistas of Oracle Database and features of latest versions.